Psalm 23 is probably the most widely known and quoted passage in the Bible. And for good reason, there is something special about it. You cannot number the people who will attest to its ability to take one through the most difficult times of life. It has calmed griefs and poured balm with consolation into the hearts of countless people around the world—said Henry Ward Beecher. Simply reading through it can produce serenity and a sense of consolation. But breaking it down reveals more beauty, so let us do just that and see what is behind the veil.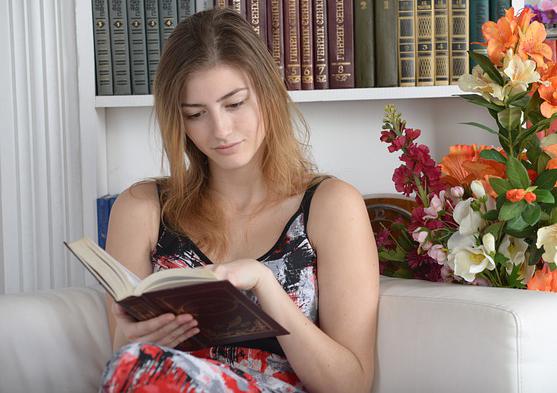 Context
Before we go further let us understand the background of the Psalm. It was written by King David and although we do not know the details of his circumstances, we can be certain this was a time of turmoil for him. As king of Israel, he fought many battles and consequently created enemies in great numbers. These were men of war who had the ability to kill so when he talks of "the shadow of death" he meant it literally as he was near death on several occasions.
We now consider his words:
The Lord is my shepherd; I shall not want. He makes me lie down in green pastures. He leads me beside still waters.
David had firsthand experience in shepherding. You will remember that as a boy he was assigned the task of taking care of his father's sheep (1 Samuel 16:11). He knew what it meant to be guardian and protector of the family's valued animals. In those days it was paramount that not a single one was lost and David learned to care for the flock as he did his own life. From his experience there was never a time they had to search for sustenance for themselves. It was the shepherd's duty which he undertook every single day. He traversed hills and valleys to find new grazing spots and streams to water them.
The king therefore knew what it truly meant to say "The Lord is My Shepherd". Note he says "my" to emphasize the personal relationship we as believers have with our God. From his childhood David noted that the Lord was always guiding and caring for him. He loved this son of Jesse more than any shepherd could love his sheep. He kept watch over him every single moment with enduring affection and provision for every need –in this case the need for consolation and protection.
God had led him through trying seasons before and afterward caused him to lie down in "green pastures" besides "still waters". David knew that He would give him rest from his troubles just like a shepherd who had been moving his sheep over long distances did. In faith, he declared there would be a time of rest and peace at some point in time.
He restores my soul. He leads me in paths of righteousness for his name's sake.
In this verse we encounter more declarations of faith. As the king endured the painful reality of his suffering, he says God "restores my soul". To every person going through a season that threatens to destroy your soul with its overwhelming pain or sense of loss this was written for you. When we feel wounded beyond recovery then like David we must declare the Lord shall restore our soul—even when we cannot see how.
Even though I walk through the valley of the shadow of death, I will fear no evil, for you are with me; your rod and your staff, they comfort me.
When David recalled his days as a shepherd, no doubt he reflected on those two times he put his life on the line for the flock. One of them was a fierce encounter with a lion and the other a prowling bear. He saw the lion fleeing with a helpless lamb, went after it and struck it to rescue the young animal. These experiences must have been challenging there was every chance he could have got his target wrong and ultimately lost his life. Looking back these memories gave him an idea of God's perspective towards him; that the Lord Himself would be willing to lay down His own life to save him.
The numerous evils that surrounded him were no match for a Shepherd whose power and wisdom knew no limits. This God was ever present and in that knowledge David could take great comfort. While he walked "through" circumstances that brought him so close to death (and nothing else could console him), he reminded himself that no tribulation could move God away from His side.
You prepare a table before me in the presence of my enemies; you anoint my head with oil; my cup overflows.
The justice that God brings speaks for itself. David was imagining a day when the Lord would enable him triumph over all those who sought his life. That day indeed arrived and God said, "I have been with you wherever you went and have cut off all your enemies from before you" (2 Samuel 7:9). King David looked in triumph over countless kings and warriors who challenged him. But he knew it was not in his own strength he was anointed with the oil of the Spirit of God and that strengthened him in the weary seasons.
Surely goodness and mercy shall follow me all the days of my life, and I shall dwell in the house of the Lord forever.
David emphatically states that in spite of all that had happened, in spite of all the troubles he had seen, he knew for certain the Lord's goodness and mercy would trail him as long he lived. This is what God desires for us all. Not only that we believe but also understand that He is sufficient. As long as He is by our side (and He will never forsake us) then we can be content.
The king ends by looking forward to the eternal joy of heaven. There is a delight that fills our soul when we remind ourselves that nothing good on this earth is lost forever. There is no wrong that will not be made right, no sorrow forgotten by God and He will restore creation to its original perfect state. He will make all things new (Revelation 21:5).
To conclude, Psalm 23 is not only written beautifully, it has the inherent power of God dwelling in its words. When recited in faith, these words can help us overcome the more significant trials we face in life. It is safe to say it was for those very times that God inspired David to compose this Psalm.