There's no doubt that the woman spoken of by King Lemuel's mother was a woman of excellence. She was God-fearing and of good character.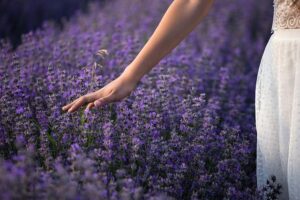 This proverb was meant to enable the king discern the kind of woman he ought to marry or be in relationship with (prior to marriage). The proverb should therefore be more relevant to men than it is to women. But as we know countless assiduous women picked up on it and in essence declared her God's model woman.
There's nothing wrong with using personalities of the Bible as role models by the way. However when we get a list of attributes one person has and say "I will make myself like her" or "God wants me to be like her" then there's a problem. It makes us compare our own traits with the individual and we get upset when there's so much missing.
The next step will then be to put in all effort to imitate our model person. It should go without saying this never quite works. God made you to be you and not someone else. Not even the woman described by the queen mother.
So why did He dedicate almost a whole chapter to this excellent woman? Well, I cannot give you all the reasons but I can tell you a few:
To Show Men What A Godly Woman Looks Like
As mentioned before, the king's mother told Lemuel what he should look for in a woman. Men are often attracted to women that can cause them trouble. Remember the story of Samson? The queen mother was giving her son wisdom. It is interesting that she does not mention physical beauty. In fact she plays it down saying in itself it is worthless and fades. Before adding, "A woman who fears the Lord is to be praised". She acknowledges this woman is not easy to find but should be sought nevertheless.
To Show Women What Work God Can Do In Them
For those who are not yet where the Proverbs 31 woman is spiritually, God was showing you some of the positive attributes He develops in women who walk with Him. He does not mind that you may have so much missing, after all it is His to do not yours.
And for those who have most or all of these qualities He was giving them a reminder to be humble and remember that without Him they would do nothing (John 15:5).
So there is nothing really wrong with the Proverbs 31 woman. It is the perceived message that often gets women in works that God did not intend. He loves us unconditionally and even though He wants us to be molded into the image of Christ, He gets us there by His own grace and in His time. In God's eyes you are already accepted. You do not have to strive to be someone else.